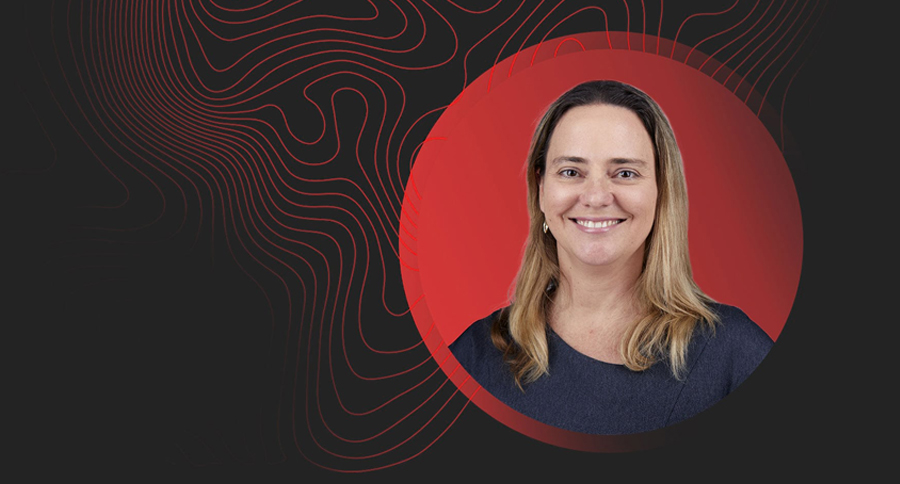 08 Dec

Dec Location Intelligence: Driving Client Value Toward What's Possible

Today, as the global director for geospatial solutions at Jacobs, one of the leading global, full-spectrum consulting, technical, scientific, and project delivery solutions firms, she continues to ask questions meant to unlock insight. Using the analytic power of location intelligence—a form of business intelligence that multiplies the value of location—Watson helps Jacobs' clients find patterns in data that lead to streamlined workflows, reduced risk, increased work site safety, and new forms of value at the intersection of built and natural environments.

At the center of her work is a geographic information system (GIS) that models huge, varied datasets into intuitive location intelligence. That might take the form of a smart map of a city showing ongoing construction projects alongside metrics on green space and social equity.

Watson and Jacobs' location analysts help business leaders arrive at better, more holistic solutions by surfacing important insights from each project's geographic context. It's an approach that sees in a defective bridge not just an infrastructure project but a chance to improve the surrounding community, environment, and transportation network by building smarter.
The Art of the Possible
As Jacobs has grown—today it has a workforce of more than 55,000 professionals, with $13 billion in annual revenue—its mandate has broadened, extending beyond core capabilities and into digital domains like cybersecurity and the Internet of Things. In 2019, company leaders named geospatial technology one of the five main areas of Jacobs' strategic focus, recognizing the potential of location intelligence to create new value for customers and bridge disciplines.
Through location intelligence, "We start to see that the challenges our clients are facing interconnect more so than they ever have before across all industries and client sectors," says Chrissy Thom, vice president of global solutions and technology. Planning and designing in this era of extreme weather events, for example, requires an understanding not just of how projects have been designed in the past, but how to plan for future weather patterns, renewable energy sources, and the resiliency of construction materials. "That's where Michelle's team comes in," Thom says, "really looking at how we integrate across the tools we use, resulting in a stronger outcome."
As one of nearly 30 global solutions directors in the firm, Watson is a key adviser on many Jacobs projects. She and her team contribute location intelligence to ventures that range from high-speed rail lines to wastewater treatment plants to smart city planning. In this leadership role, she oversees Jacobs' 700 location analysts and geospatial experts while helping connect the C-suite in charge of project life cycles with clients. It's a position that demands both empathy and corporate savvy. "I think my role in the business is a bit of a translator," Watson says. "I've always put myself in the client's shoes."
Watson's goal is to integrate GIS into the planning stages of projects as a platform that can capture input from a variety of stakeholders and model outcomes. She sees older, traditional approaches to project planning—which often include expensive contingencies and reactive problem solving—as no longer sustainable. Projects are becoming bigger; infrastructure is aging; and, especially in a time of pandemic, budgets are shrinking. At the same time, data is becoming cheaper and more plentiful, even overwhelming.
Watson believes that a team of location analysts, using GIS technology, can confront these realities, empowering clients to think three steps ahead. With location intelligence, a client might see how the layout of tree lines will deflect gale-force winds from a coastal building or how property values for new condominiums can be increased by creating viewsheds that highlight nearby amenities.
As the interconnectedness of buildings, structures, and the natural environment becomes more apparent, it's in the spaces where disciplines meet—engineering, architecture, and environmental science—where the greatest gains can be found.
GIS as Information Management
Jacobs' involvement in an infrastructure recovery program in Christchurch, New Zealand, following earthquakes in 2010 and 2011 epitomized for Watson how GIS and her team of location analysts could act as strategic advisers.
The geospatial team was originally brought in to assist the Stronger Christchurch Infrastructure Rebuild Team (SCIRT) with maps and surveys, but location analysts saw an opportunity to deliver more value. They suggested that construction crews and surveyors use mobile applications to input information; that data, combined with geotagged photos, gave planners a full picture of progress in specific locations. Moreover, before field teams even stepped outside, geospatial analysts gathered data to create hazard maps highlighting the safest routes.
"To me, it epitomizes the value of having geospatial practitioners in from day one," Watson says.
The geospatial team's facility with data and its strategic approach led to the creation of a forward works program. This allowed the recovery effort's hundreds of workers to share advance notices and coordinate on rebuilding efforts, streamlining workflows and avoiding unnecessary disruptions to local businesses.
"They gained efficiencies, made their project safer, and reduced latency in information sharing," Watson says. "It was a genuine collaboration."
Finding the Synergies in Systems
A recent big win for the team of location analysts came when Jacobs was selected as the Lead Masterplan Coordinators providing specialist advisory services associated with statutory planning, infrastructure, sustainability, logistics, and transport planning on the Meridian Water regeneration program in the Upper Edmonton area of North London. The Enfield Council is redeveloping 200 acres there, comprising 10,000 homes, parks, multiuse streets, and work spaces for makers. The effort is expected to generate 6,000 jobs. Project leaders want to maximize green space in an urban setting and offer a range of affordable housing options in one of the most expensive cities in the world. The Jacobs team was able to use location intelligence and a Geodesign approach—harmonizing physical structures with the natural world—to meet those ambitious goals.
"From a Geodesign perspective, what we're trying to do is find the synergies between systems that provide opportunities for innovation and creative leaps forward," says Shannon McElvaney, Jacobs' global director of Geodesign and one of the leads on the Meridian project. Jacobs won the work by pitching a data-driven, GIS-forward approach. The team's technical prowess complemented Jacobs' value-by-design approach, executed with the predictive analytics of location intelligence.
Contracted to provide technical design and planning advisory services for the Meridian work, the Jacobs team began by creating a digital master plan that captured building footprints and types, as well as the demand for water and electricity generated by the new construction. Next they performed a proximity analysis, clarifying how affordable, multifamily homes would sit in relation to the transit station, bike lanes, parks, and shopping in an effort to become a "15-minute city," a neighborhood where most needs can be met within a short walk or bike ride.
The team used GIS to track and log all incoming data, translating that into 3D models of planned sites and dashboards showing KPIs and progress against goals. Jacobs team members use the dashboards to update the Enfield Council executive team on a weekly basis. The dashboards were so well received that the client asked for new metrics to be tracked, among them social equity, air quality, and heat levels.
According to McElvaney, the project spurred Jacobs to propose a similar approach to four prospective clients, with location analysts again in the role of advisers and value generators. "We've become essential to the program managers," McElvaney says. "The planning bit of the big AEC wheel is taking us into the larger picture. If we hadn't applied a GIS backbone to it, this would not have happened."
---
Unleashing GIS Technology's potential in every industries