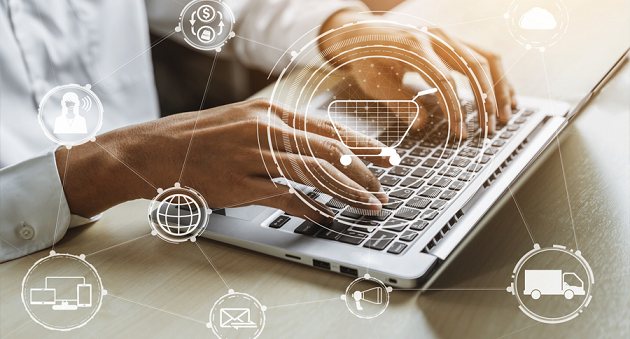 01 Jun

Inside Bass Pro Shops' Path to Business Continuity during COVID-19

Crises are often moments of rapid change as companies apply existing technologies to new challenges. During the COVID-19 outbreak, leaders at Bass Pro Shops quickly employed location intelligence to oversee a broad portfolio of stores and properties, helping keep customers well supplied and employees safe.

Bass Pro Shops was founded in 1972 as a fishing tackle shop, operated by Johnny Morris on eight square feet in the back of his father's liquor store in Springfield, Missouri. Today, it is ranked the third most reputable major retailer in America, with immersive retail destinations in 45 states across the US and eight provinces in Canada, attracting over 200 million visitors a year.

The business has grown to encompass the world's leading boat manufacturer, fellow outdoor sporting brands like Cabela's, and a hospitality arm that includes the award-winning Big Cedar Lodge resort. The breadth and diversity of Bass Pro Shops' business necessitated a sophisticated response to the COVID-19 crisis even as the pandemic began impacting the world and the global economy. While the company had response protocols in place, no one anticipated the level of disruption that has unfolded—what the UN secretary-general called the greatest test since World War II.

A key leader navigating the crisis was chief security officer Jason Jackson. Jackson had only been on the job for a few months before COVID-19 struck. A former firefighter and police officer with deep experience in corporate security and crisis management, he came from Walmart, where he ran a complex global emergency operations center. Versed in the capabilities of a geographic information system, or GIS, Jackson quickly saw how location intelligence from GIS could help Bass Pro Shops maintain business continuity and mount an agile response to the COVID-19 outbreak. Working with the company's GIS team, Jackson helped create dashboards that revealed the status of the company's operations across the country at a glance, along with valuable key performance indicators.

These dashboards not only helped Bass Pro leaders get a handle on the business's health, they aided its humanitarian efforts as well. "We needed to see data differently than just looking at it on a spreadsheet or through a series of emails," Jackson tells WhereNext. Smart maps "helped paint a truer picture of what we were facing."
Business Continuity in a Time of Crisis
Bass Pro Shops began monitoring the coronavirus threat early on, including reports from the World Health Organization and the US Centers for Disease Control and Prevention. This data informed early responses, including restricting staff travel to affected geographies even before the US State Department issued limits. Bass Pro also acted quickly to modify operations at a sourcing office in Hong Kong, switching those employees to remote work.
As news about the virus began to spread, sales of camping equipment, food processing tools, dehydrated and freeze-dried foods, and survival and safety supplies all picked up significantly. "People are making sure they have ways to sustain themselves, protect themselves," Jackson says. "We saw new customers shop us, people who are thinking: 'I don't know what's happening, it's kind of a scary time.'" Bass Pro had to find a balance between catering to this demand and sentiment, and ensuring the safety of customers and employees.
Multiple Local Guidelines, Multiple Retail Strategies
One of the first major challenges was navigating the patchwork of municipal and state responses in areas where Bass Pro does business. Some states with fast-rising numbers of infections moved quickly to shut down businesses. Others that were less affected allowed enterprises to operate as normal. "Everybody is at a different place in the timeline," and much of that depends on geography, Jackson says.
Bass Pro Shops needed location intelligence to account for the varying state, county, and local restrictions. In Alaska, for example, the retailer is considered by the state to be an essential business. But in Anchorage, where the company's two main stores are located, they were not deemed essential under the city's more restrictive order. That meant Bass Pro Shops' operations in Alaska became dedicated exclusively to shipping products. In Canada, most of Bass Pro's business is restricted to curbside pickup, while in Virginia, Governor Ralph Northam ordered a 10-customer limit at certain locations, creating a queuing effect.
Bass Pro leaders needed to get a handle on this tapestry of data to guide smart decision-making. "Being able to understand at a time when there's chaos and complexity helps calm the situation, not only to be able to communicate outward and upwards, but just to have a better sense of what's happening," Jackson explains.
To deliver real-time data in a visually expressive way, Jackson envisioned a map-based dashboard that would update company executives on variables across the country. Jackson and the GIS team moved quickly to launch a location intelligence effort on the fly.
Innovation as a Response to Risk
Bass Pro Shops had previously relied on GIS to identify real estate opportunities and learn more about customer demographics. Jackson saw the platform's potential to organize key information during COVID-19 response.
Bass Pro Shops benefits from a unified approach, in which members of the leadership team collaborate closely. They were sharing a lot of information across departments during the crisis, looking for commonalities that could help shape strategy. Emails, spreadsheets, and verbal communications contained valuable information, but Jackson knew that combining all key data on a map, updated daily, would add useful context. A self-described "data geek," Jackson has years of experience managing crises with the help of smart maps. Sitting at his desk, he swung around to the printer, grabbed a blank sheet of paper, and started sketching what the dashboard would look like and the data it would reveal.
Within a few days, he was able to show leaders a draft of the GIS dashboard (see image at left). Color-coded dots on a US map showed all Bass Pro business locations and the status of operations: open, limited hours, curbside-only, shipping only, closed, etc. The map also indicated where employees had tested positive for COVID-19. "The beauty of dashboarding tools is that they help people visualize something that can be complex," Jackson says. One of the biggest takeaways was that the map showed quite a lot of green—meaning stores were open, if in a modified form. In fact, approximately 80 percent of company locations were operational in some fashion, a reality that helped allay fears and shaped the decision-making process moving forward. "It paints a different operational picture than . . . just reading the spreadsheets and having the conversations," Jackson says. Insight from dashboard maps also shifted the discussion subtly, from a focus on closed locations to a focus on how the company could optimize operations and customer service in places where they were open for business.
This new level of awareness—from data visualized on smart maps and dashboards—supported business strategy and helped executives target where to take action.
Building a More Resilient Future through Data
One of the features of GIS is its ability to display multiple data sources simultaneously. The Bass Pro dashboard overlays the company's facilities map with reported cases of COVID-19. This capability proved useful when Bass Pro Shops founder Johnny Morris donated one million masks to health-care workers on the front line of the crisis.
A map showing the volume and spread of US cases guided distribution of the masks, helping the company see where personal protective gear was needed most. "Based on leveraging data and information, they were able to make that philanthropic decision," Jackson says. This humanitarian application of location intelligence points to the variety of use cases for smart maps, especially in increasing efficiency and resiliency. Dashboards like the one used to orchestrate the response to the COVID-19 crisis can also help a company like Bass Pro Shops anticipate major weather events and their impact on business operations, including distribution centers, retail locations, and resorts.
A GIS-powered dashboard can identify patterns in security incidents like break-ins or credit card fraud, or locate inefficiencies, interruptions, or bottlenecks in the supply chain. As COVID-19 has demonstrated, nearly every threat has a geographic dimension, and understanding the location of risk is often the first step to mitigating it. For Jackson and the team at Bass Pro, the applications of location intelligence for smarter, more resilient business decisions are nearly unlimited. "It's just a matter of getting the tool into the hands of the right people, and exposing them to new ways of doing business."
During the COVID-19 emergency, the Bass Pro Shops team is ensuring that its decision-makers have quick access to the location intelligence they've needed to bring clarity to a moment of extraordinary difficulty and chaos.
Read more >>  Business Continuity Solutions ready to use solution for your organization
---
Unleashing GIS Technology's potential in every industry