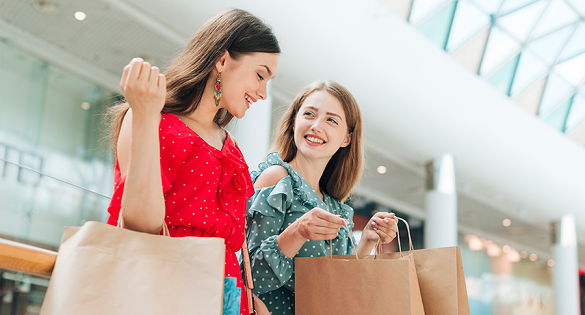 16 Jul

gaining-a-deeper-understanding-of-retail-spaces-and-customers/

The Shopping Center Group, a commercial real estate company with offices in 12 states, offers a wide range of advisory services—including property management, construction supervision, and tenant representation—to retail tenants, landlords, and developers. But the Shopping Center Group does more than ink sales and lease deals. The company provides clients with in-depth analyses of trade areas to "better understand the consumer, trends, market drivers and the competitive retail landscape," as it says on its website.

Information drives its operations. And GIS powers that information, as well as its analyses.

"What we do from a real estate standpoint is very visual," said Gregg Katz, director of innovation and technology at the Shopping Center Group. "We consider GIS and research to be the heartbeat of the organization. It allows [all our service lines] to tell a story."
Spreading GIS Across the Organization
The Shopping Center Group operates 22 offices mostly on the East Coast—from New York to Florida and Mississippi to Kentucky—and it recently opened an office in Santa Barbara, California, with the intent of growing its West Coast operations. As a retail-only real estate platform, the company has four primary service lines: working with tenants to find locations and optimize markets; leasing space for landlords; managing retail properties; and selling investment-grade retail premises, such as large grocery store-anchored centers or shopping centers.
Conducting the extensive analysis required to evaluate a trade area (the geographic region from which a shopping center gets most of its customers) calls for maps, which the Shopping Center Group has always relied on.. We can pop those up and get a full perspective."
Sharing Market Intelligence
The Shopping Center Group uses ArcGIS Online, mainly, to share information internally and with its clients.
"If we want to look at apparel retailers, we turn on apparel; if we want to look at restaurants, we can turn on restaurants," described Katz. "We can show each client different things. The web platform is giving us flexibility. So if we get on the phone with [a grocery store chain] and they want to look at the grocers in the area or the drivers of population, we can give them an initial cursory view."
The company has also created apps that provide team members with market intelligence—such as what's happening in a specific trade area or information on other retailers—that they can share with clients.
"Apps give us a clue as to where density is for residential, office, and industrial [areas] and the location of tourism hot spots," said Katz. "Custom reports can be called up on iPads and iPhones, and we are in the process of allowing our people to edit our proprietary database on the fly. So if we are out in the field and we see something is missing in the database or something is closed or there is a vacancy we didn't know about, we can instantly update the database."
Being able to show this to customers has certainly influenced their business decisions.
Making this data easily available to clients is one of the reasons the Shopping Center Group is beginning to use ArcGIS Story Maps apps as well. For one project, the company built a story map to show a developer all the current, planned, and under-construction developments in a certain district to give the builder a firm understanding of what was happening in the trade area. The Shopping Center Group updates the story map as needed as well, to allow the current landscape to be better understood.
Deciphering Customer Patterns
The Shopping Center Group is currently looking into analyzing and visualizing psychographic data, too.
The company is also starting to focus more on GPS data to show the movement of people. It wants to understand where people live, where they go to work, and how they move throughout the day so it can make more informed decisions on finding optimal store locations.
As Katz pointed out, it is understanding the customers—who they are, what they like, where they go, and why they buy things—that distinguishes the Shopping Center Group's business. And that is enhanced by knowing how these customers move through the trade area."For the first time, instead of [only] understanding where consumers live, we're able to see how they move and what that movement does for a trade area and what that movement does for a location decision," said Katz.