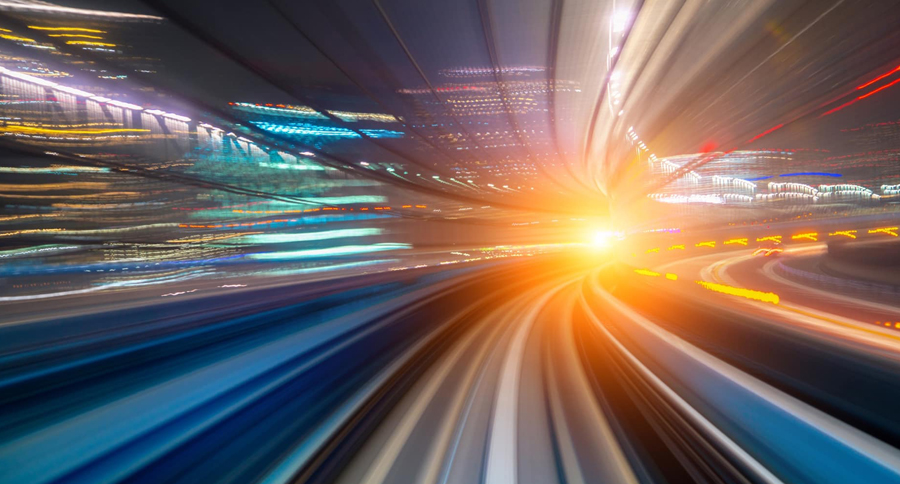 16 Mar

Tokyo: Reimagining the World's Largest City with Advanced Analytics

In Tokyo, the world's largest city, urban planning is a tricky endeavor. The density of the metro area—one out of every 200 people on Earth, packed into an area the size of Connecticut—means that any change to one section can have profound consequences for the entire region.

To make a change that may bring millions more into the region requires an especially deft application of geospatial thinking and smart-city planning.
Faster Than a Speeding Bullet
Since 2016, a new rail station has been under construction in Tokyo's bustling Shinagawa business district. It will be the jumping-off point for a maglev (magnetic levitation) train that will reach speeds of 311 miles per hour. When the first phase of the route opens around 2027, it will serve Nagoya, Japan's fourth largest city. A few years later, the route will extend to Osaka, the country's third largest. The maglev will move passengers from Shinagawa to Osaka in just over an hour—half the time of the same journey on the Japanese bullet train. Perry Yang, a professor of city and regional planning and architecture at the Georgia Institute of Technology, calls the Shinagawa station a "70-70 gateway", providing a 70-minute journey for a region of 70 million people.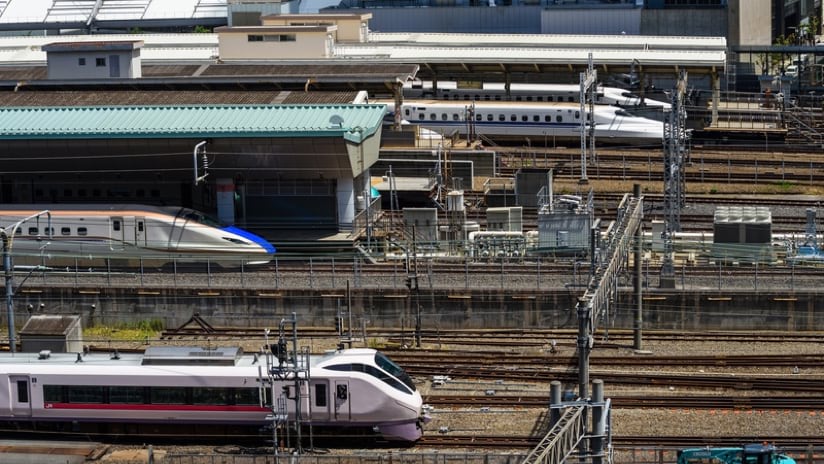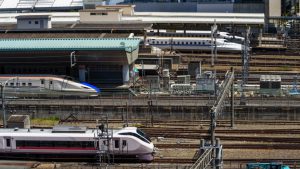 The maglev will, in effect, bring the 70 million people closer together. For them, Yang predicts the project will compress the concept of space and time, exerting a profound impact on urban forms, functions, and experiences. With all this change flowing from a new train that will make an already quick rail journey even quicker, how can one begin to predict and plan for the effect it will have on the urban environment?
A Living Testbed: For Yang, it's crucial to take a data-driven approach, visualizing and analyzing what-if scenarios in context of location using geographic information system (GIS) software.
Yang directs Georgia Tech's Eco Urban Lab, headquarters for the Tokyo Smart City Studio. The project is run in collaboration with Akito Murayama from the University of Tokyo's department of urban engineering, Yoshiki Yamagata of Keio University, and the Global Carbon Project office in Tsukuba, Japan. The studio includes Georgia Tech students pursuing advanced degrees in architecture, urban design, GIS, and city and regional planning. Each year, they use GIS to explore smart city concepts, crafting planning proposals for one small slice of the Tokyo metro area.
In 2020, the Tokyo Smart City Studio began an examination of the area around the new maglev station. Preliminary estimates suggest the terminal could draw an additional one million people to the Shinagawa East neighborhood each day. That new influx will require more retailers, housing, hotels, parks, and pedestrian areas, as well as increased city services. It will put further strain on roadways and increase traffic around the nearby Tokyo Haneda Airport and the existing Shinagawa train station.
Tokyo Smart City Studio students were expected to create a general planning and design framework, with an emphasis on making the district carbon neutral by 2040. GIS provided a way to model various proposals and to present final proposals.
Placemakers
The interdisciplinary nature of the Tokyo Smart City Studio reflects Yang's approach to the emerging field of urban design. A combination of urban planning and architectural methodologies, urban designers take a systems engineering approach to cities. In this view, cities are like dynamic organisms, comprised of ever-changing flows of humanity, often using GIS to model these flows. A key concept is placemaking, making decisions based on close observation and analysis of how people who inhabit a space use it.
For many urban designers, placemaking includes a framework of geodesign, a close reading of large amounts of pertinent geographic information. They use IoT-connected smart technologies to gather data on urban flows, and GIS-based digital twins of the urban environment to model, analyze, and visualize these flows. "The way we understand cities is very different from the previous traditional approach," Yang said. Whereas a traditional architect sees a project only within the context of the immediate landscape, he explained "with a computing tool like GIS, we have a greater ability to understand data and information in a systematic way."
A New City on the Urban Fringes
What exactly makes a smart city smart is open to interpretation. From an urban design perspective, Yang sees two basic models. One involves embedding smart technologies directly into the urban environment. IoT-connected sensors measuring the flows in real time can allow the city to change in response to the needs of residents. The other is to use data, analytics, and GIS, to anticipate future changes and plan accordingly.
The first idea was prominent in the Tokyo Smart City's inaugural project in 2016, involving Urawa Misono, a largely rural region 45 minutes by train from central Tokyo. Urawa Misono features a soccer stadium that had been chosen as a site for the 2020 Summer Olympics.
Anticipating future growth, the regional government designated a three-square-kilometer region near the stadium as a pilot zone for smart technologies. The local government in nearby Saitama created the Urban Design Center of Misono (UDCMi), a private-public partnership that manages smart-city projects in the zone. UDCMi established networks of IoT sensors around the zone, including homes, buildings, roadsides, and shopping areas.
"How we democratize big data analytics and decision-making is one of the greatest challenges 21st Century smart cities will face while trying to create sustainable, resilient, and socially inclusive environments," Yang said. "Urawa Misono provides a community-driven model, using data for applications that enhance mobility and efficiency, while mitigating risks such as energy shortages and floods."
As the community grows, flood risk along the Ayase River will increase, intensified by climate change, the loss of rice paddies and agricultural fields, and the region's bowl-like topography. IoT devices in retention ponds now form an automated flood warning system.
Working with Saitama and UDCMi, the Tokyo Smart City Studio proposed several projects for the zone. One idea involved situational public space. Sensors placed in spaces near the soccer stadium could monitor their use, allowing them to morph between being a parking lot and a public exercise space. A smart street light system could measure congestion, switching lights on and off as needed.
Reimagining Future Communities Using Advanced Analytics
The ideas for Urawa Misono were not limited to futuristic IoT scenarios. The students also considered various ways to increase walkability and encourage alternate modes of transportation. They applied principles of architectural metabolism—a post-War Japanese movement that emphasized the organic adaptability of structures—to a layered system of public spaces at the town's train station. But in general, those IoT-related ideas were more prominent in the Urawa Misono plans than in the Shinagawa proposals. "That kind of smart city, with new embedded infrastructure, really only works in new developments, or in large redevelopment projects," said Akito Murayama, a professor in the University of Tokyo's urban engineering department, a partner in the Tokyo Smart City Studio. "In those cases, a small group of people can plan and design a good smart city from scratch, and install advanced technologies. It's much harder with existing communities."
For that reason, the Shinagawa project, which involves an entrenched part of Central Tokyo, is focused more on using the smart city concept as a means of careful analysis. Trying to understand how the maglev will change the immediate environs, and how those changes will evolve over time, poses a formidable challenge.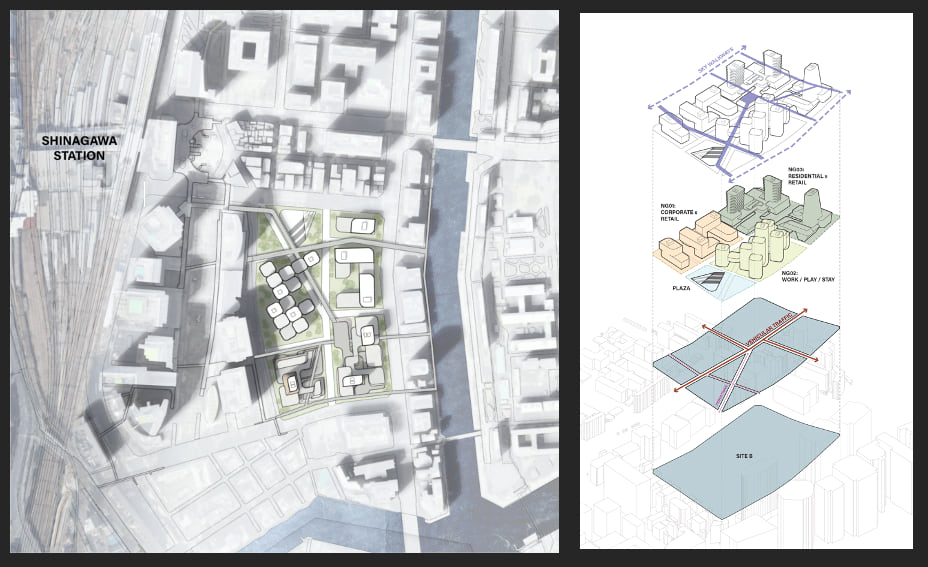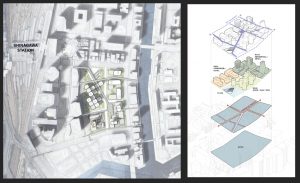 Part of that challenge involves using GIS to perform very complex analysis that links the urban environment with demography. The train will tie the region together, but the region's population, like the rest of Japan, is declining. "Although Osaka is shrinking, Tokyo is still gaining population," Murayama said. "But there's a long-term forecast of population loss, and aging is a large issue."
Partnering With Private Industry
Beginning this year and scheduled to run through 2023, the next phase of the Tokyo Smart City Studio will examine Nihonbashi, a commercial district a few miles north of Shinagawa, and home to Tokyo Station, the city's major terminal. Students will work with the private developer-funded Mitsui Fudosan UTokyo Laboratory, the kind of partnership Yang hopes will be a model for future projects.
"Technology is shaping how we understand and design our communities and built environments," Yang said. "The future education of city planning and architecture students urgently requires new models to address climate, societal, and urban challenges. That includes how we incorporate big data analytics, especially geographic data, into collaborative design processes to make communities more sustainable, resilient and socially inclusive."
---
Unleashing GIS Technology's potential in every industries